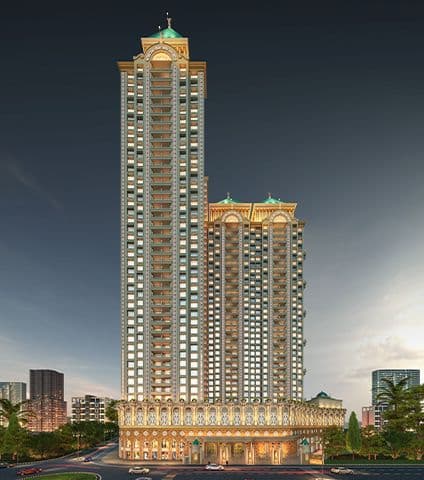 Tharwani Majestic
Be the first to enter into a new world. A new name of elegance. Tharwani Majestic Towers are coming with a land of beauty, positivity, and delight. Be part of a great Majestic evolution coming near you. Majestic is the one of the tallest Tower in Kalyan covering 2 & 3 BHK Spacious homes with multiple modern amenities. A project which sets a mark of the luxury.
2 & 3 BHK Spacious homes
Kalyan
Ongoing
Kalyan, located in the center of Maharashtra, is a thriving city that skillfully combines a strong traditional past with modernity. Kalyan has become a floreal estate destination, attracting the interest of both investors and purchasers because of its dynamic culture and advantageous location. Let's travel across this magical city and investigate the captivating world of Kalyan's real estate.
Kalyan offers a wide range of alternatives for people looking for a dream house or an investment opportunity because it is brimming with residential and commercial projects. The real estate market in Kalyan offers a variety of housing options to meet the requirements and goals of its citizens, from opulent flats to roomy villas. These 2 bhk flats in Kalyan provide their residents with a cosy and modern way of life by showcasing superb craftsmanship, flawless design, and cutting-edge utilities.
The strategic position of Kalyan is one of the main elements influencing its appeal in the real estate industry. Kalyan enjoys great access to Mumbai, Thane, and other vital cities in Maharashtra thanks to its location at the intersection of important highways and railways. Its easy accessibility has made it a popular choice for professionals working in Mumbai who wish to live away from the bustle of the big metropolis while yet having seamless access to their place of employment. With a 3 bhk in Khadakpada Kalyan, it has become more accessible for homebuyers
Read More