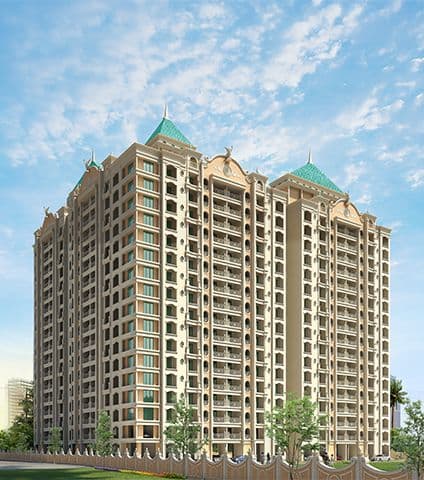 Tharwani Solitaire
Tharwani Solitaire, one of the most prestigious projects under the wings of the mighty Tharwani Realty offers you a life filled with the emotions, happiness and peace. Kalyan now gets its first royal project, located on Kalyan Murbad Road a Mharal which offers world class amenities and easy commuting for its esteemed residents. Welcome to the world of your dreams where you will experience the pleasure of pleasant surprises. Luxury and Class gets a new address: THARWANI SOLITAIRE Tharwani Solitaire is an answer to all your requirements. This majestic property spread over 13 acres of lush green lands, offers 21 towers each of 7 Storeyed with 2, 3 & 4BHK well planned apartments. Each dimension of human development is addressed equally by this majestic project. You will experience the perfect blend of nature and amenities here. Come, start your journey at Tharwani Solitaire and experience your dreams come true because: FORTUNE SMILES HERE...
2, 3 & 4 BHK Well Planned Apartments
Kalyan
Ongoing
Kalyan, a city brimming with possibilities, beckons you to explore its real estate landscape and discover the myriad benefits that investing in a 2 BHK Flats in Kalyan or 3, 4 BHK in Kalyan has to offer.
Why should you consider a 4 BHK in Kalyan? This spacious and luxurious abode offers ample room to accommodate your family's desires and aspirations. With four well-appointed bedrooms, a sprawling living area, a modern kitchen, and elegant bathrooms, these apartments epitomize comfort and grandeur.
But what truly sets Kalyan apart as an investment destination is its burgeoning real estate market and the presence of reputable builders in Kalyan. The city is witnessing a surge in demand for residential properties, creating an ideal environment for long-term investments.
As the market flourishes, the value of your 3 BHK flats in Kalyan and 4 BHK in Kalyan is poised to appreciate significantly, ensuring a profitable return on your investment.
Read More