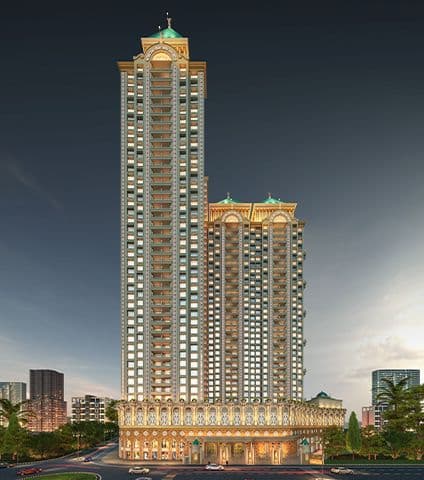 Tharwani Majestic
Be the first to enter into a new world. A new name of elegance. Tharwani Majestic Towers are coming with a land of beauty, positivity, and delight. Be part of a great Majestic evolution coming near you. Majestic is the one of the tallest Tower in Kalyan covering 2 & 3 BHK Spacious homes with multiple modern amenities. A project which sets a mark of the luxury.
2 & 3 BHK Spacious homes
Kalyan
Ongoing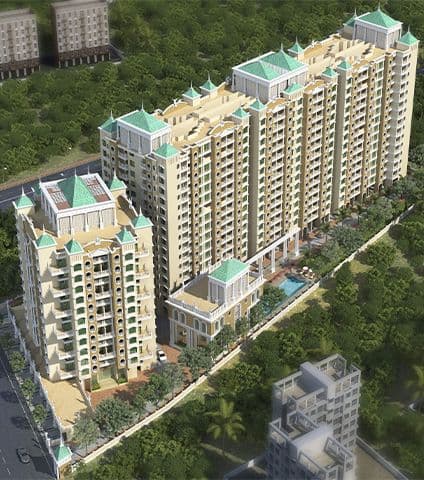 Tharwani Millennium City
Welcome to your forever home, where every inch that surrounds you is crafted with precision, to give you a lifestyle you deserve. At Millennium City, your life takes a giant leap to a life that's the most sought after in today's age. Here, you're location at one of the most plush locales in town, in a project that offers nothing less the very best of luxuries. An array of amenities for you to spend your time blissfully indoors, and a neighborhood with the highest connectivity with every essential in the vicinity.
At Millennium City, you shall find the everlasting stream of extravagance that keeps adding more lushness to your life. A 10000 square feet Club House is designed especially to host the high interests of its residents. Here, you shall find an array of amenities that enhance every experience, from spending quality time with your family to rejuvenating after a busy day.
1 & 2 BHK Apartments
Badlapur
Ongoing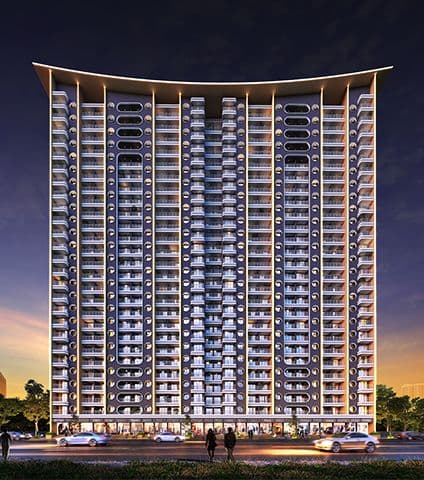 Tharwani Ariana
Ariana is a new era of lavishing livings.Greenery, pleasent atmospherter apprise that the earth just transformed into paradise. Ariana is a place where style, elegance and grandeur are the hallmarks. Lifestyle in Ariana will surge to new heights. Ariana has come like a spurt to change the meaning of "lifestyle" into "Royal lifestyle".
Tharwani Ariana enjoys one of the most important advantages every home seeker looks for A Great Location. Situated in one of the premier locations of kalyan Thane, the complex has quiet and peaceful environs to go woth it, Proximity to Markets, Schools, Colleges, Banks and Hospitals adds to the advantage!
1, 2 & 3 BHK Apartments
Ambernath West
Ongoing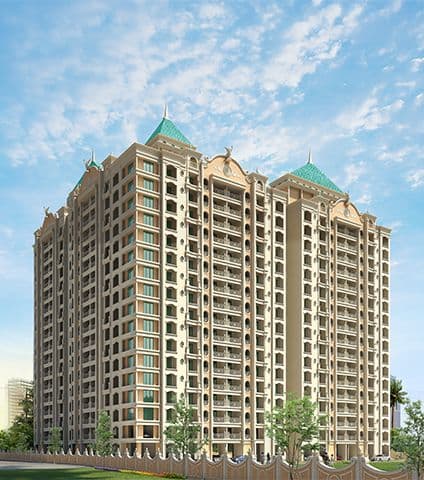 Tharwani Solitaire
Tharwani Solitaire, one of the most prestigious projects under the wings of the mighty Tharwani Realty offers you a life filled with the emotions, happiness and peace. Kalyan now gets its first royal project, located on Kalyan Murbad Road a Mharal which offers world class amenities and easy commuting for its esteemed residents. Welcome to the world of your dreams where you will experience the pleasure of pleasant surprises. Luxury and Class gets a new address: THARWANI SOLITAIRE Tharwani Solitaire is an answer to all your requirements. This majestic property spread over 13 acres of lush green lands, offers 21 towers each of 7 Storeyed with 2, 3 & 4BHK well planned apartments. Each dimension of human development is addressed equally by this majestic project. You will experience the perfect blend of nature and amenities here. Come, start your journey at Tharwani Solitaire and experience your dreams come true because: FORTUNE SMILES HERE...
2, 3 & 4 BHK Well Planned Apartments
Kalyan
Ongoing
Kalyan is a thriving and swiftly growing city in Maharashtra. Kalyan, which is famous for its historical importance and cultural legacy, provides the ideal fusion of history and contemporary. Kalyan offers simple access to Mumbai and other major cities because of strong train and road links.
The city is home to several attractions, including healthcare facilities, commercial malls, and recreation areas. Due to its advantageous location, accessibility, and infrastructure improvements, the new projects in Kalyan is experiencing a spike in demand, making it a sought-after destination for both residents and investors.
The strategic position of Kalyan on the outskirts of Mumbai has been crucial to the city's real estate development. Therefore, the new projects in Kalyan have been a crucial point for homebuyers to consider this location. Major highways like the Mumbai-Pune Motorway and the Eastern Express Highway provide good connectivity for the city.
Accessibility is further improved by the existence of Kalyan Junction, one of Maharashtra's busiest railway stations. The proposed Kalyan Ring Road would also offer seamless connectivity throughout the city, luring investors like developers and homebuyers to this booming area. In conclusion, the development of cost-efficient 2 bhk flats in Kalyan and 3 bhk flats in Kalyan has been evident.
The quick growth of infrastructure has been a major factor in the new projects in Kalyan. Roads, flyovers, and bridges strategically placed across the city have boosted
Read More