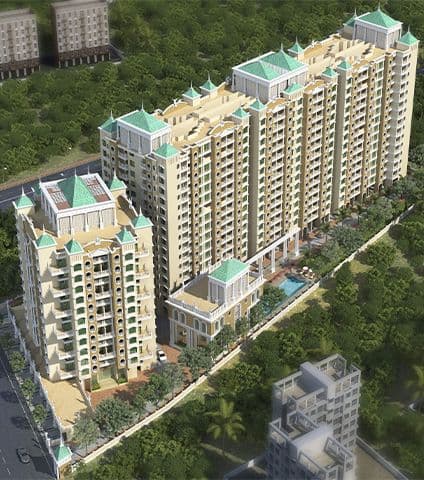 Tharwani Millennium City
Welcome to your forever home, where every inch that surrounds you is crafted with precision, to give you a lifestyle you deserve. At Millennium City, your life takes a giant leap to a life that's the most sought after in today's age. Here, you're location at one of the most plush locales in town, in a project that offers nothing less the very best of luxuries. An array of amenities for you to spend your time blissfully indoors, and a neighborhood with the highest connectivity with every essential in the vicinity.
At Millennium City, you shall find the everlasting stream of extravagance that keeps adding more lushness to your life. A 10000 square feet Club House is designed especially to host the high interests of its residents. Here, you shall find an array of amenities that enhance every experience, from spending quality time with your family to rejuvenating after a busy day.
1 & 2 BHK Apartments
Badlapur
Ongoing
The real estate sector has seen a rise in Badlapur. The city has experienced substantial expansion and development over the years, evolving from a charming suburb to a thriving residential and commercial centre. Badlapur has experienced a boom in demand for new residences as a result of the city's fast urbanisation and infrastructure improvements, making it a desirable place to invest in a property in Badlapur for homebuyers.
Badlapur, which is located on the Central line of the suburban railway system of Mumbai, has excellent access to important cities like Mumbai and Pune. It is a popular option for those looking for a tranquil and economical alternative to the busy metropolis due to its easy accessibility. Additionally, the Badlapur-Karjat corridor's expansion has improved its connectivity, which has boosted the evolution of new projects in Badlapur.
Its affordability is one of the main factors contributing to the rising demand for property in Badlapur. In contrast to the rapidly rising cost of real estate in Mumbai and the surrounding suburbs, Badlapur presents a more affordable choice for individuals and families seeking to purchase a home. Developers have launched a variety of residential projects, from affordable apartments to opulent villas, to appeal to various client categories, thanks to the availability of land at relatively reduced prices.
The development of the real estate market in the Ambernath and Ka
Read More