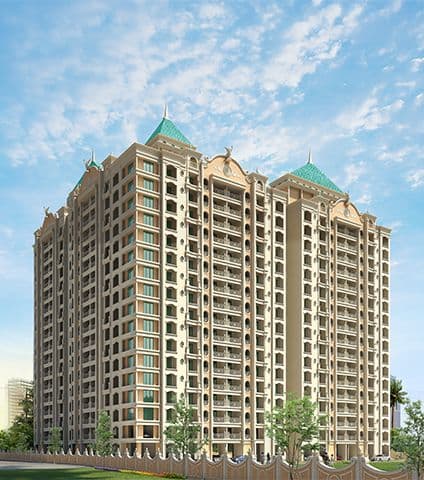 Tharwani Solitaire
Tharwani Solitaire, one of the most prestigious projects under the wings of the mighty Tharwani Realty offers you a life filled with the emotions, happiness and peace. Kalyan now gets its first royal project, located on Kalyan Murbad Road a Mharal which offers world class amenities and easy commuting for its esteemed residents. Welcome to the world of your dreams where you will experience the pleasure of pleasant surprises. Luxury and Class gets a new address: THARWANI SOLITAIRE Tharwani Solitaire is an answer to all your requirements. This majestic property spread over 13 acres of lush green lands, offers 21 towers each of 7 Storeyed with 2, 3 & 4BHK well planned apartments. Each dimension of human development is addressed equally by this majestic project. You will experience the perfect blend of nature and amenities here. Come, start your journey at Tharwani Solitaire and experience your dreams come true because: FORTUNE SMILES HERE...
2, 3 & 4 BHK Well Planned Apartments
Kalyan
Ongoing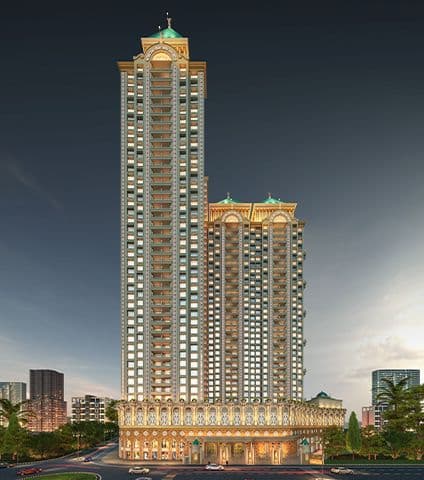 Tharwani Majestic
Be the first to enter into a new world. A new name of elegance. Tharwani Majestic Towers are coming with a land of beauty, positivity, and delight. Be part of a great Majestic evolution coming near you. Majestic is the one of the tallest Tower in Kalyan covering 2 & 3 BHK Spacious homes with multiple modern amenities. A project which sets a mark of the luxury.
2 & 3 BHK Spacious homes
Kalyan
Ongoing
Tharwani Realty, a foremost name in Kalyan real estate development invites you to experience the pinnacle of opulent life. A range of precisely created property in Kalyan that cater to your every need owing to our relentless commitment to excellence and enthusiasm to develop homes that redefine grandeur. We have the ideal choice for you, whether you want a modest new property in Kalyan or anywhere else.
At Tharwani Realty, we understand that location is of utmost importance when it comes to choosing your dream home. To ensure that you enjoy the best of both worlds—peace and convenience—we have carefully chosen the greatest spots for our projects in Kalyan
Daily commuting will be a breeze because of the excellent location of our 2 BHK flats in Kalyan, which provide quick access to necessary facilities and well-connected transit networks. Therefore, commuting anywhere is easy for you.
Our team of skilled builders in Kalyan combines cutting-edge designs and top-notch craftsmanship with the goal of producing architectural wonders that endure. The thorough attention to detail makes sure that your home represents your sophisticated taste and provides a seamless fusion of comfort and elegance.&n
Read More