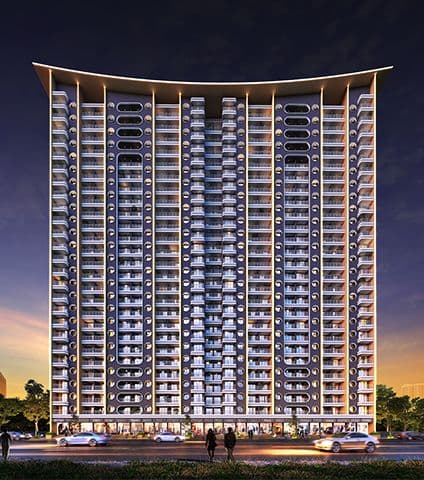 Tharwani Ariana
Ariana is a new era of lavishing livings.Greenery, pleasent atmospherter apprise that the earth just transformed into paradise. Ariana is a place where style, elegance and grandeur are the hallmarks. Lifestyle in Ariana will surge to new heights. Ariana has come like a spurt to change the meaning of "lifestyle" into "Royal lifestyle".
Tharwani Ariana enjoys one of the most important advantages every home seeker looks for A Great Location. Situated in one of the premier locations of kalyan Thane, the complex has quiet and peaceful environs to go woth it, Proximity to Markets, Schools, Colleges, Banks and Hospitals adds to the advantage!
1, 2 & 3 BHK Apartments
Ambernath West
Ongoing
Welcome to Tharwani Realty - Where Affordable Luxurious Living Meets Reality in Ambernath!
Are you seeking a life of comfort, opulence, and affordability? Look no further than Tharwani Realty, a renowned real estate developer that brings you a range of new projects in Ambernath designed to redefine your lifestyle. With a commitment to excellence and customer satisfaction, Tharwani Realty has emerged as one of the leading builders in Kalyan & beyond, offering exceptional properties in both Ambernath, Kalyan & beyond.
Ambernath is rapidly transforming into a vibrant hub for real estate development, and Tharwani Realty is at the forefront of this exciting change. Our new projects in Ambernath stand as shining examples of affordable luxurious living that cater to the discerning needs of modern homebuyers. Whether you are looking for a cozy 1 BHK flat or a spacious 2 BHK or 3 BHK flats in Ambernath we have the perfect homes to match your requirements.
Ambernath's real estate market is a masterpiece, painted with a wide range of options. The city offers everything from modest 1 BHK flats to 2
Read More